Boom Goes the 31 Guilt-Free Desserts Dynamite
Hey! Congrats on getting your hands on these delicious Guilt-Free Desserts! My name is Mike Whitfield and here's something that might surprise you: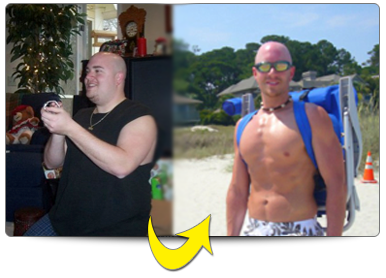 That photo is me before and after losing 115 pounds. More importantly, I've KEPT it off. 
I'll be sharing some real, DOABLE advice on achieving your best health. Meanwhile, get access to your free book below!
Have a great day and enjoy the recipes 🙂
Mike Whitfield, Master CTT
Download Your 31 Recipes Below
Simply RIGHT CLICK on the  large download link below.  Depending on your browser, choose:   'Save Target As…' , 'Save Link As…' or  'Download Linked File As…'.  You can then save it on your computer.
This report is compiled in an Adobe Acrobat PDF file format.   This format is compatible with all computers including Mac and PC.
Most computers already have Adobe Acrobat PDF Reader installed.  However, if you do not already have Acrobat Reader, you will need to download it in order to read this report. If you do not have Acrobat Reader, you can download it free by clicking on the image below.
Chrome

Select "Save Link As" when you left click on the button above save the file to your computer

Firefox

Select "Save Link As" when you left click on the button above save the file to your computer

Safari

Select "Download Linked File As" when you left click on the button above save the file to your computer

Internet Explorer

Select "Save Target As" when you left click on the button above save the file to your computer